ELK GROVE ALUMNAE CHAPTER HISTORY
Region: Farwest
Chapter Type: Alumnae
Date of Establishment: December 11, 2004
Soror Jacquelyn M. Ward desired to create a new chapter that would perform community service outside of the metropolitan Sacramento area. Soror Jacquelyn M. Ward was joined by Sorors Lillie B. Campbell, Carolyn Watts, and Jacqueline B. Webster. Together, these four women developed a plan to define the Chapter's boundaries and to reclaim sorors who might be interested in chartering Elk Grove Alumnae.
A tea was held on December 8, 2002 and the interest group grew by 20 members. In 2004, Soror Thelma Day James, Farwest Regional Director, allowed Sorors to survey current members of the area. The first event was the Wine & Jazz at the Lodi Wine & Visitor Center.
The National President of Delta Sigma Theta Sorority, Inc. was Dr. Louise A. Rice in 2004. Dr. Thelma Day James, Farwest Regional Director and Soror Danielle Moore, Farwest Regional Representative presided over the chartering service. Elk Grove Alumnae Chapter chartered with twenty-five members on Saturday, December 11, 2004 at Stonelake Club in Elk Grove.
After its chartering, the Chapter's first signature event was the Crimson and Cream New Year's Eve Gala held at Sacramento's Tsakopoulos Library Galleria on December 31, 2005. The Chapter also participated in and has continued to participate in the organization's national programs such as Betty Shabazz Delta Academy, Growing and Empowering Myself Successfully (GEMS), Empowering Males to Build Opportunities for Developing Independence (EMBODI), and other projects and programs.
Chapter History information provided by Sorors Lillie Campbell and Carolyn Watts.
Charter Members
ΩΩ Omega Omega
Cynthia Baker
Kathryn Martha Benton ΩΩ
Bert M. Bettis
Gloria Blanchette
Charlotte A. Broussard ΩΩ
Lillie Campbell
Elaine Carey-Key
Georgetta Coleman-Griffith
Dorothy Crawford-Brown ΩΩ
Carrie Douglas, Ph.D.
Otashe N. Golden, M.D.
Leilani Tull Gyening, M.D.
Kristee L. Haggins, Ph.D.
Barbara Yonemura, Esq.
Hazel Mahone, Ed.D.
Sharron A. Mackey
Emily McDougall
Karma Nelson
Lois Reed-Graham, Ed.D. ΩΩ
Gwendolyn E. Smith
Edith Spencer
Tosca Toussaint
Jacquelyn M. Ward
Carolyn N. Watts ΩΩ
Jacqueline B. Webster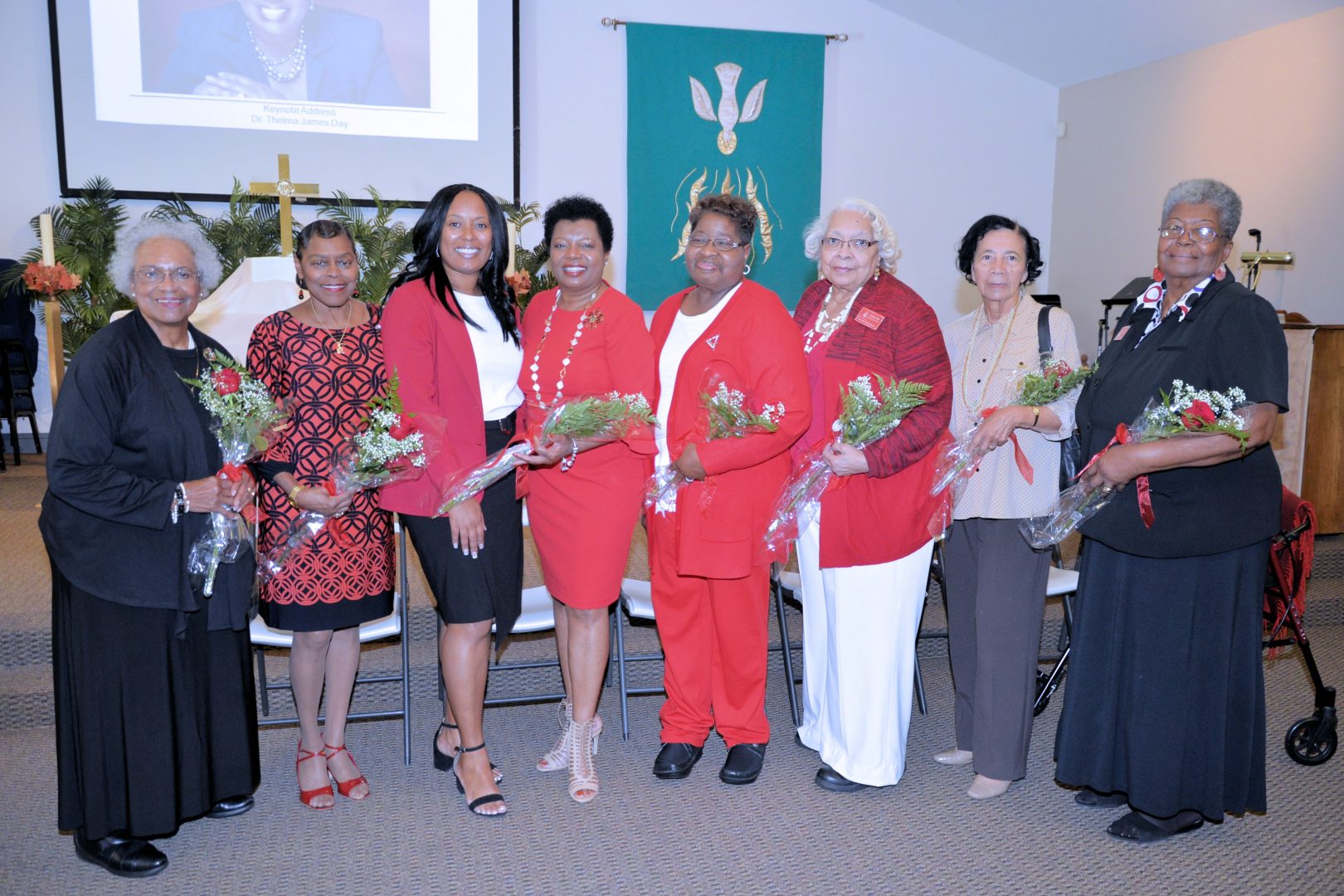 Our Esteemed Charter Members of Elk Grove Alumnae Chapter were honored in Fall 2018 at our Annual Prayer Breakfast which featured Guest Speaker Dr. Thelma James Day!